Road safety week in India will be celebrated from the 11th of January (Wednesday) to the 17th of January (Tuesday) with great joy and enthusiasm. People are encouraged about how to drive on the road by organizing a variety of programs related to road safety.
During the whole week's celebration of these operations, a variety of educational banners, safety posters, and safety films, are distributed to the on-road travelers to motivate them about road safety while traveling on the road

Road safety week 2023 
HOW  ROAD SAFETY WEEK IS CELEBRATED?
commuters are also explained that they must understand the use of helmets or seat belts while driving on the road or anywhere.

Various painting and drawing competitions, road safety advertisements, fairs, road rules tests, girl's scooter rallies to encourage the use of helmets, debates on road safety at the All India Radio, workshops, seminars and etc activities are organized.

Free medical check-up camps and driving training workshops are organized for the drivers to encourage them toward road safety.

Quiz contests are also organized to promote people about safety.

Traffic safety games including card games, puzzles, board games and etc are organized to educate school children about road safety.
WHY THE ROAD SAFETY WEEK CAMPAIGN CELEBRATION IS NECESSARY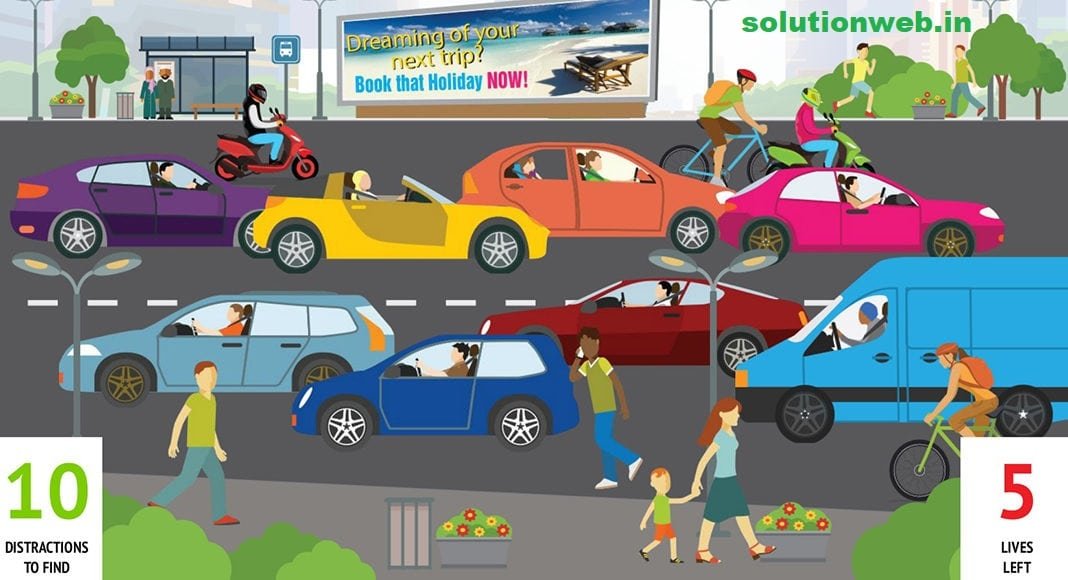 Celebrating the road safety campaign was initiated by the ISS India HSE (Health Safety and Environment).  to make people aware of the national road safety in the Indian subcontinent. ISS India had declared to celebrate Road Safety Week all through the country in the first week of the month of January. The aim of this campaign was to emphasize and accent people about the need for safe roads to travel by applying just simple rules.
According to the information, one lakh people become a victim of life-threatening problems such as mental shock, loss of memory, loss of hand or legs and so many others for their whole life.
Such conditions, especially in India, increase the importance and necessity of road safety measures. India has a huge population of road travelers such as two-wheelers, and four-wheelers on the road, that's why they must know road safety.
It also needs efforts from different stakeholders such as the community, transport sector, insurance sector, health sector, police, legal sector, educational institutions, highway engineers, vehicle companies, public agencies, NGOs and etc.
ROAD SAFETY WEEK 2023 THEMES
The theme for road safety week 2019-2022 is "Sadak Suraksha – Jeevan Raksha"
The theme for road safety week 2018 was "The department will spread awareness regarding traffic rules and dissuade people from using the banned synthetic string, popularly known as Chinese thread."
The theme for road safety week 2017 was "Your safety, secures your family-Be cautious on Roads".
The theme for road safety week 2015 was "Build a Safety Culture for Sustainable Supply Chain" and "Safety is not just a slogan, It's a way of life".
The theme for road safety week 2014 was "Walk for Road Safety".
The theme for road safety week 2013 was "Stay Alive, don't drink and drive" to increase awareness among people against the drunken driving.
The theme for road safety week 2011 was "Road Safety A Mission, Not Intermission".
OBJECTIVES OF CELEBRATING ROAD SAFETY WEEK 2023
The aim of celebrating the campaign is to promote road safety measures in the community, schools, colleges, workplaces, on roads and etc.
Decrease road accident death, and injury cases by applying road safety measures.
Encourage all travelers to follow the traffic rules and wear helmets and seat belts
Implement the new preventative measures which are proven to lessen the risk of road accidents, death, or injury.
Aware people of the speed limit of vehicles to prevent road accidents.
To maintain the speed and required distance from other vehicles
Avoid driving while drinking, tired, or using phones and radios while driving 
You May Also Read:-
Read More