Teacher Tips Board Exams Date Sheet 2018:- Central Board of Secondary Education (CBSE), is likely to release the date sheet for the class 10 and 12 this week.
Teachers across the country are sharing tips and contacts with students to help them be more relaxed with the idea of board exams.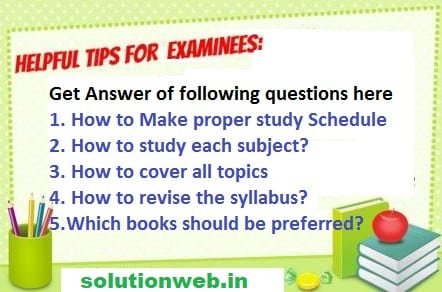 Teacher Tips Board Exams Date Sheet 2018:
• Most teachers are confident that the date sheet for class 10 board examination would be well separated, giving students enough prep time in between the examinations
• There ought to be a continuous succession and students would not be left in the lurch
• While the last ten years' question papers are not available, teachers are encouraging that students should focus on sample papers now available
Unconfirmed date sheet 2018:
• The first paper is expected to be of Computer or Information Practices
• Mathematics is expected to be a close second
Note:
The provisional date for the release of CBSE class 10 board's date sheet 2018 is January 5. However, it is not confirmed yet.
About CBSE:
• CBSE was established in 1962. CBSE affiliates all Kendriya Vidyalayas, all Jawahar Navodaya Vidyalayas, private schools and most of the schools approved by central government of India
• Every year, the board conducts the class 10 and class 12 exam in the month of March
• CBSE also provide exam related material such as sample papers, model test papers, question papers etc.
For more information about the exams, visit the official website of CBSE, CBSE.nic.in