In India, the driving license is the official document which authorizes its holder to operate various types of motor vehicle on highways and some other roads to which the public have access. In various Indian states, they are administered by the Regional Transport Authorities/Offices (RTA/RTO). A driving license is required in India by any person driving a vehicle on any highway or other road defined in the Motor Vehicles Act, 1988.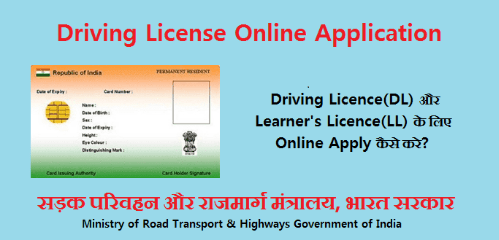 A modern photo driving license can also serve many of the purposes of an identity card in non-driving contexts (proof of identity (e.g. when opening a bank account) or age (e.g. when applying for a mobile connection)).




Theory testing: Parivahan gov in Learning Licence
Tests on basic driving rules are conducted at the RTO's when an individual applies for a provisional license. The theoretical test in India consists of basic road sign questions, which is the same for car and motorcycle tests:
Multiple choice questions – 20 questions with a choice of possible answers. At least 8 questions should be answered correctly to pass this section.
Verbal or written test (depending on the state)
The theory test is completed on the computer, and both must be passed in order to pass the theory test.
1st of all, a list of document required online learning driving licenses.
Residence Proof 
Voter Id Card
Passport
Aadhar Card
Passbook of National Bank
Electricity/Telephone Bill
Age Proof
School Certificate – Marksheet of 10th Class
Passport
Birth Certificate
Other authentic proofs accepted by M.L.O
From no.1-Self Declaration of Medical Certificate
From No.2- Application for learner license for with passport size photo.
Note:- 
All Document's photocopy should be attested by gazetted officer. At the time of appointment at zonal office bring the originals with you.
Driving Licence Online Form Important Links